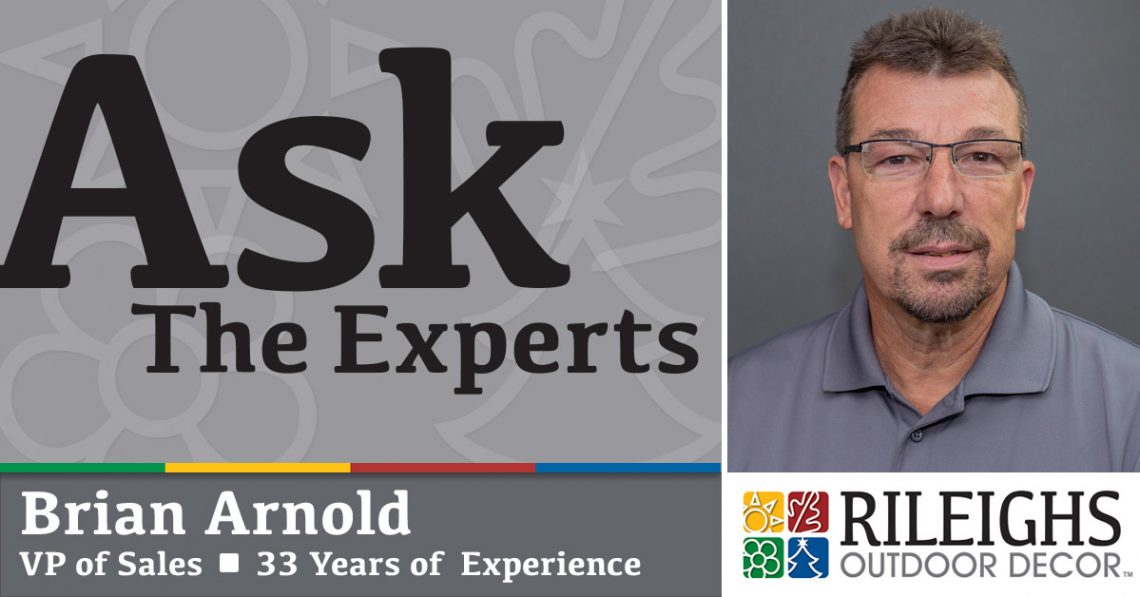 Do you believe in the adage, You get what you pay for?
"We do, Holiday Outdoor Decor believes you should get what you pay for!" says Brian Arnold, VP of Sales. "That's why, everything we recommend is made from the best quality, brand-name products and materials."
A Tradition of Excellence
In Business since 1921, Holiday Outdoor Decor is the specialist in the commercial outdoor decorations business. A distributor for some of the top manufacturers of quality, outdoor decoration products in the country, our staff of commercial outdoor decoration specialists is here to help you enhance the beauty and success of any celebration.
Following are just a few of the quality, brand-name products and materials we carry:
Christmas Decorations – Product Facts:
From marquees and skylines, to ground displays, to wreathes and garlands – Our Traditional Series of Christmas decorations is constructed with steel and a powder coating for added durability. They can be used with more economical incandescent lighting or longer-lasting, energy efficient LED bulbs. While our Designer Series by MK Illuminating is made from light-weight and weather resistant aluminum for a more contemporary, European-style look.
Trees – The 'Cadillac' of trees is Rileighs' Smart Tree™, available between 16 ft. to 100 ft. heights. They are fully-programmable to the music of your choice, and sequenced to RGB lights with fades and subtle cycling animations. However, the large Panel Tree may be a more affordable option. It's primary benefit is that it grows. You have the option to increase your tree height in 4 ft. increments – to make the tree taller over time – providing years of enjoyment.
Smart lighting – Rileighs' Smart Tree™ is a fully-programmable RGB light show sequenced to pre-loaded music of your choice. Standalone animation sequences with fades and subtle cycling animations with set show times are controlled by an on-board computer. And, there is our Twinkly PRO™ Light System, comprised of smart, addressable LED Mini Lights controlled via a mobile App, developed to create professional lighting displays while saving time and cost.
LED Lighting – Product Facts:
Lamps – Holiday Outdoor Decor is a direct importer and an approved Minleon distributor for C-7 and C-9 LED lamps. Lamps work with standard 120V power supplies and use less than 2 watts per lamp. No transformer is required. And, the acrylic plastic lens help to eliminate breakage. For a more nostalgic look, we recommend our ceramic LED lamps for a fuller glow.
Cord sets and bulk spools – Our heavy-duty outdoor light strings are ideal for outlining exterior buildings and the lighting of trees. Molded pin sockets are also available on heavier 18- and 16-gauge wire. Both gauges are available in 1,000 ft. bulk spools with various spacing options between sockets.
Accessories – Our perimeter lighting clips and nylon cable ties are highly recommended for commercial installations. Clips can either be glued or screwed to the surface. Painted black, they won't dry out and break after long exposure to the sun, so they can remain up all year round. Lastly, each socket is secured using a 4-inch cable tie.

Banners & Hardware – Product Facts:
Screen-printed canvas banners – While we do offer more economical, digitally printed vinyl and canvas banners, our screen-printed canvas banners are the best in the industry. Constructed with a reinforced pocket at the top and bottom, the hems are sewn with a double row of stitching. Brass grommets are located on the pole side of each banner pocket, which provides additional reinforcement and secures the banner to the bracket.
Inks ­– Our inks are made specifically for outdoor banners, and closely match most Pantone ink colors you choose.
Mounting hardware – Holiday Outdoor Decors' proprietary-designed Rodflex brackets are easy to install, durable and rust proof. Made from high-tensile cast aluminum, they are designed to resist extreme weather conditions as well as damage from UV rays. And, their fiberglass arms come with a reinforced aluminum sleeve to prevent wear. Seasonal storage is made easy using our convenient pin system to remove the arms. For added safety, each bracket is attached to the pole using three, stainless steel, and screw-type bands.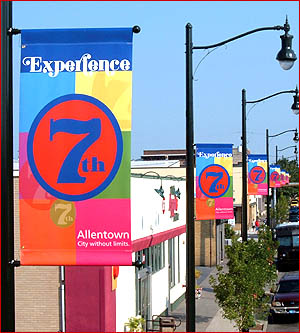 At Holiday Outdoor Decor, we're continually searching for the best quality products and innovative design solutions to serve our customers' needs. Like our most recent addition of the NeverDim™ battery-powered LED lights that give you endless, indoor and outdoor decorating possibilities! Or, if you're looking for ways to preserve your community's historic and decorative poles, we've got you covered with our adhesive resistant, street branding solutions!
If you're interested in learning more, our sales professionals and in-house graphic designers are amongst the most experienced in the industry. Their extensive product knowledge, quality service and friendly, honest, dependable support are sure to deliver the most attractive, best quality and cost effective outdoor decor for your budget.
Wow your audience with Holiday Outdoor Decor! Contact us today.