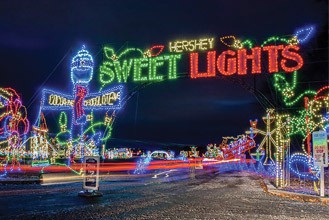 Amusement and Theme Parks
Amusement and Theme Parks —
Extend your operating season and increase revenue by turning your park into a year-round destination for family memories and fun!

Amusement and Theme Parks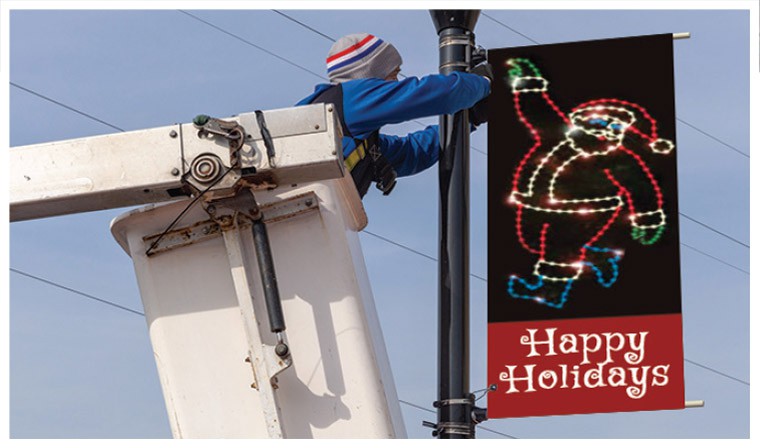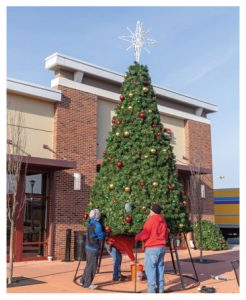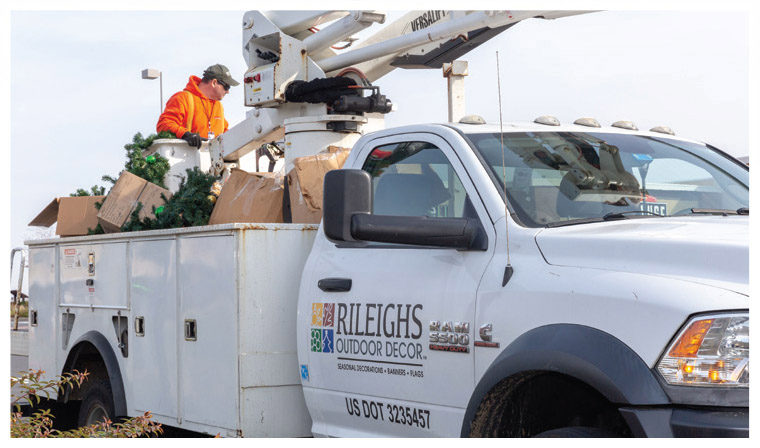 WOW your audience with Holiday Outdoor Decor!
"WOW!" is what drives everything we do at Holiday Outdoor Decor – it's what our customers say when they see our amazing outdoor decorations, lighting, displays, banners and more!
In Business since 1921, Holiday Outdoor Decor is the specialist in the commercial outdoor decorations business. It starts with our friendly and knowledgeable staff, and the best quality products, to ensure your investment will serve the needs of your community for years to come.
Holiday Outdoor Decor White Glove Service –
From consultation through installation
and beyond!
• On-site design consultation
• Installation
• Maintenance
• Takedown
• Storage
Holiday Outdoor Decor provides the complete package of installation services to most of Pennsylvania, New York, Maryland, Indiana and all of New Jersey, Delaware, Florida, Illinois and Wisconsin.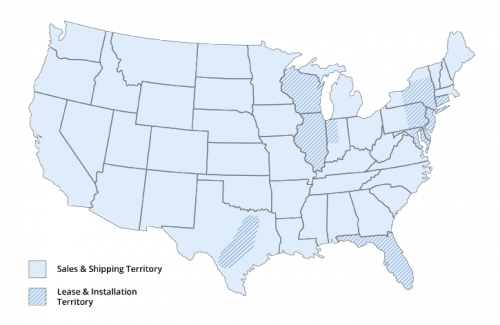 Holiday Decorations for Amusement Parks
As the calendar winds down, people everywhere become eager to have one-of-a-kind experiences with family and friends. Make your amusement park a must-see location with spectacular Christmas decorations and lights.
At Holiday Outdoor Decor, we can help you breathe fresh life into your next Christmas light installation. Let us share our 100 years of expertise in the outside decoration industry. Nothing drives year-end traffic to your facility like an irresistible Christmas light display!
Why Give Your Amusement Park Holiday Decor a Facelift?
Has it been a few years — or maybe decades — since you last changed your amusement park light show and decorations? Now is the perfect time for an upgrade to boost revenue streams and get your facility noticed. Patrons who have been loyally coming to see your Christmas light show every season will appreciate seeing something different. Plus, you can try out some of the latest types of lights and decorations on the market.
An updated Christmas light display installation can even help you emphasize areas of your amusement park that you might never have considered important in past displays. We welcome the opportunity to come to your site and talk about the possibilities.
So Many Ways to Wow Your Audience With Holiday Decorations
The right Christmas light displays can provide the following benefits for your amusement park and the surrounding community:
Boost tourism: People who travel to see your spectacular outdoor Christmas display likely will also shop and eat at surrounding stores and locations, which is great for the regional economy.
Encourage togetherness: Families and friends love a good excuse to spend time together during the holidays. Give them a reason to jump in their car to check out the most impressive Christmas light display in the area.
Meet profit goals: Your amusement park has revenue goals. An unparalleled Christmas light installation can help you meet or even exceed those fiscal goals.
Grab some powerful PR: A stunning holiday light display will absolutely get your park more media attention. Use your relationship with Holiday Outdoor Decor to give your branding the extra push it deserves.
Marketing your amusement park is easier when you partner with us for all your outdoor Christmas decorations.
Enjoy White Glove Service and Its Benefits
Need a Christmas light display provider that can do it all? Holiday Outdoor Decor fits your needs every time. We work with you to design your display, and we also take on the task of hanging every decoration.
Throughout the season, we'll maintain your lights and other decor like one-of-a-kind banners. When Christmas has ended, we'll take down everything and store it at our facility. It doesn't get any easier to create Christmas light magic!
Of course, you'll want to plan your amusement park Christmas light display in most of Pennsylvania, New York, Maryland and all of New Jersey and Delaware early. Contact us right away so we can get the planning started. That way, when the weather starts getting chilly, you'll be ready to warm hearts with the glow of an outdoor light display.