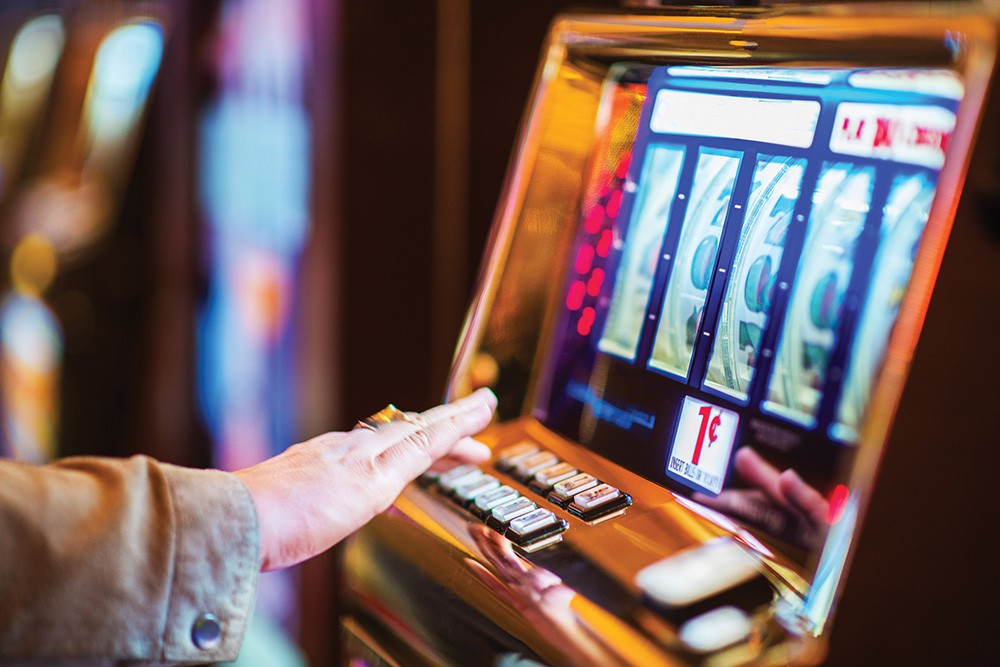 Hedge your bets with an exciting all-inclusive commercial outdoor decorations program that keeps your slot machines ringing!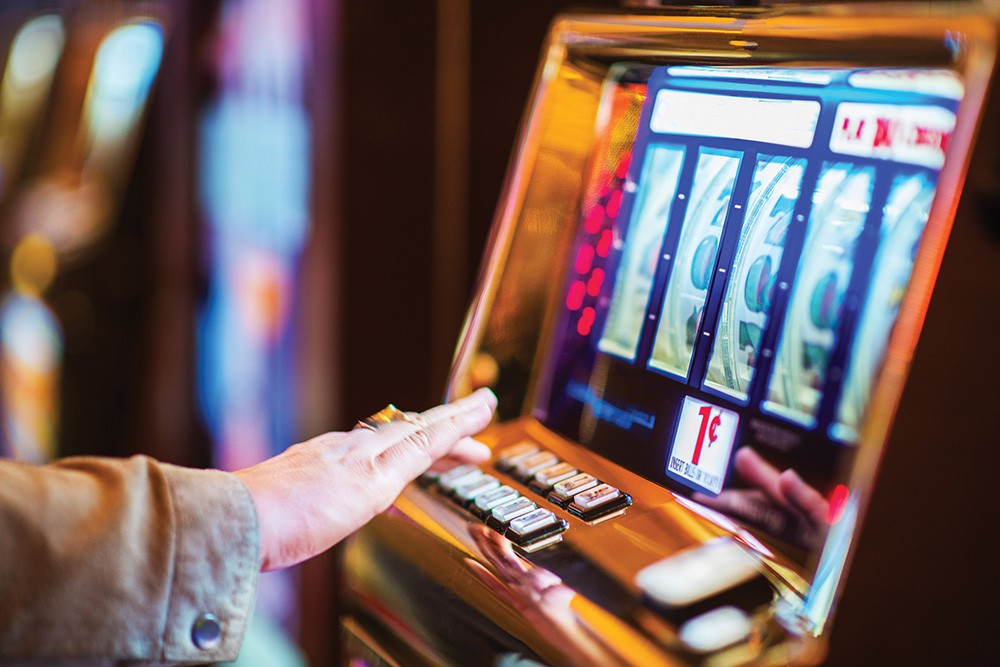 Rileighs-Outdoor-Decor-LifestyleCenters-Ext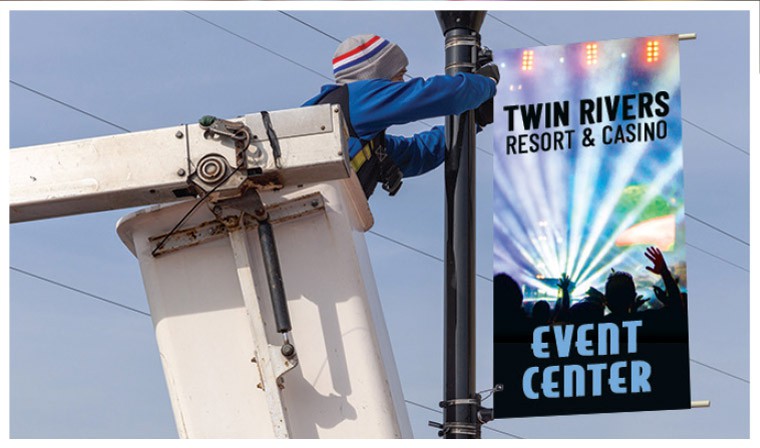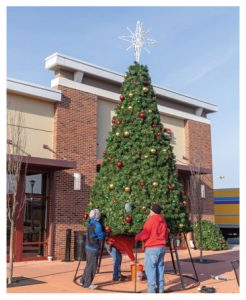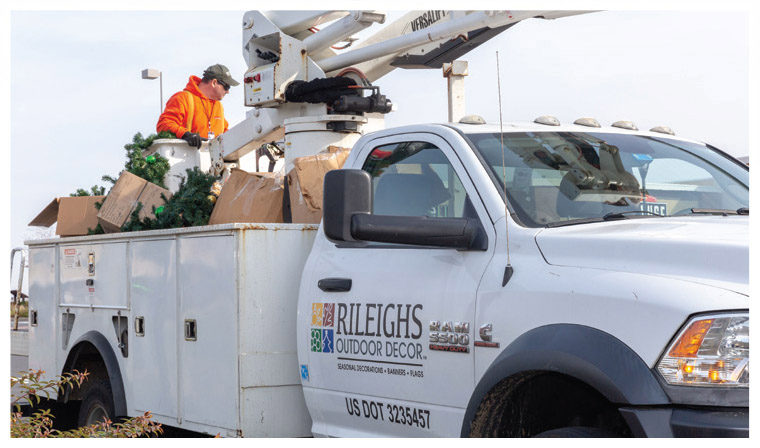 WOW your audience with Holiday Outdoor Decor!
"WOW!" is what drives everything we do at Holiday Outdoor Decor – it's what our customers say when they see our amazing outdoor decorations, lighting, displays, banners and more!
In Business since 1921, Holiday Outdoor Decor is the specialist in the commercial outdoor decorations business. It starts with our friendly and knowledgeable staff, and the best quality products, to ensure your investment will serve the needs of your community for years to come.
Holiday Outdoor Decor White Glove Service –
From consultation through installation
and beyond!
• On-site design consultation
• Installation
• Maintenance
• Takedown
• Storage
Holiday Outdoor Decor provides the complete package of installation services to most of Pennsylvania, New York, Maryland, Indiana and all of New Jersey, Delaware, Florida, Illinois and Wisconsin.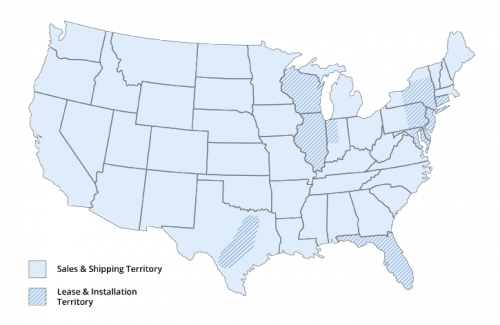 Christmas Decorations for Resorts and Casinos
The holiday season is a magical time when people experience a greater sense of cheer, wonderment and togetherness. It also presents a unique opportunity for your resort or casino to decorate and attract more guests.
We're wired to seek out stunning decorations for the holidays. If you create a Christmas light installation at your resort, you'll draw in crowds seeking the holiday spirit. Get everything you need to create an impressive display from Holiday Outdoor Decor.
Deck the Halls With Christmas Lights for Resorts
Holiday Outdoor Decor is the East Coast's leading provider of holiday decorations for casinos and resorts. We offer a wide range of top-quality products designed to help you create awe-inspiring displays that wow your guests.
All our products feature the most durable materials, so they can stand up to repeated use and outdoor installations year after year. Pick a theme or go all out for a fully immersive winter wonderland at your casino or resort. Our extensive catalog of Christmas decorations includes:
Light-emitting diode (LED) lights
Pole-mounted decorations
Lamppost decorations
Custom-made banners
Fiberglass displays
Large panel trees and smart trees
Photo opportunity displays
Casinos and resorts are about presentation, grandeur, luxury and making a big impact, so it's okay to go big with your display. The more impressive your decorations, the more people you will attract to come see them.
Maximize Your Holiday Traffic
Establish your venue as a must-visit Christmas destination with spectacular lights and decorations. Your holiday display will help spread some cheer and increase traffic to your casino or resort during what might otherwise be your off-season.
People will travel far and wide to take in the sights of a spectacular Christmas display. They'll come to view the decorations, and while they're there, they'll enjoy everything else your casino or resort has to offer. This experience means spending money and creating positive connections with your business.
If your guests enjoy their visit, they'll share it with friends, family and the internet, where you can quickly gain popularity and attract an even larger crowd. Because Christmas celebrations have deep roots in tradition, you can expect many of the same guests to visit year after year.
Let Us Do the Work
Since 1921, Holiday Outdoor Decor has helped clients like you create custom Christmas light display installations at resorts and casinos across the Northeast. We have a century of experience taking on projects of different scales to draw in crowds, increase business traffic, generate revenue and spread holiday cheer.
You can take advantage of our experience by letting us take care of all the work for you with our White Glove Services. When you employ our team, we'll design and install your new display at the start of the season. Then we'll come back to take everything down, do maintenance and even store your venue's decor.
White Glove Services are available to clients in parts of the Northeast — in Pennsylvania, Maryland and New York. We also serve all of New Jersey and Delaware. Ask your sales representative if we provide these services in your area when you contact our team today.