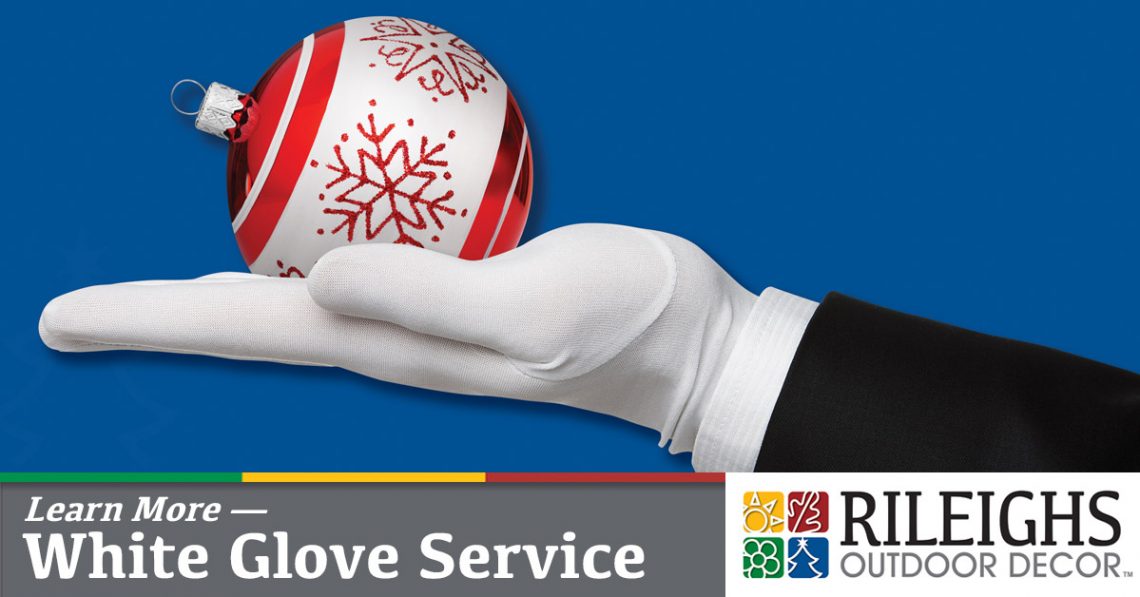 From consultation through installation and beyond!
Whether it's commercial Christmas decorations, holiday light displays, banners or flags —
Holiday Outdoor Decors' White Glove Service is designed to deliver the best experience through every phase of the outdoor decorating process.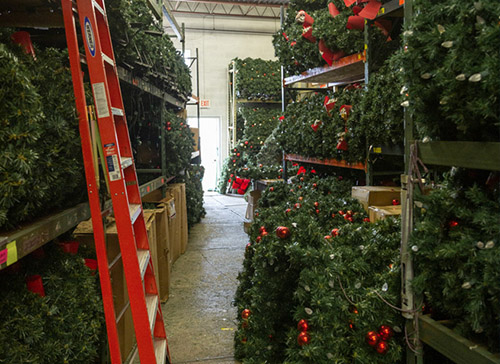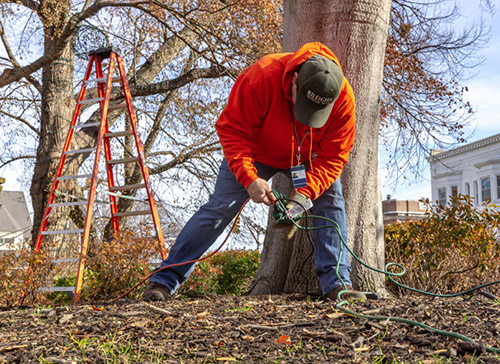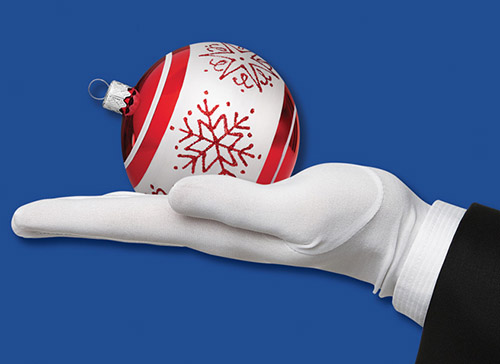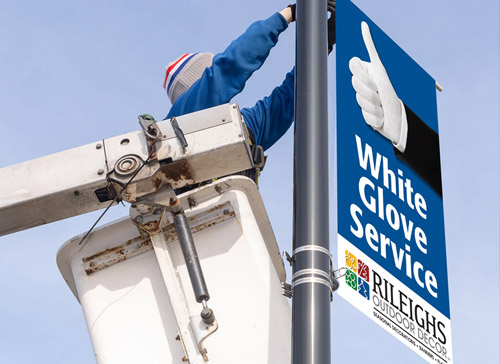 Enhance your community's seasonal decorating!
<!============= Process Steps Template Designer 1.3.2 =============>
1

On-site Design Consultation

Our initial consultation is FREE, including on-site review of power to the poles, electrical demands, unique product needs, etc.

2

Installation

Our crew of full-time, certified installers will make sure that your decorations are delivered and installed on-time. Bracket and hardware installation is included.

3

Maintenance

We provide the proper care and maintenance of your products — including refurbishing when needed at no additional cost to you.

4

Takedown

Decorations are taken down by our skilled technicians as scheduled and carefully prepared for transport by our fleet to our own storage facility.

5

Storage

To ensure extended product life, decorations are carefully stored in our own secure climate-controlled warehouse.
Advantages of Our Commercial Christmas Decoration Services
Holiday Outdoor Decor serves businesses and municipalities. We know you are busy, and tending to decoration needs may not be your area of expertise. Turning this task over to experienced and mindful experts in the industry such as us means we jump in and take charge of your project. When you hire us to do your commercial Christmas light installation, you can rest assured we will take care of all the details. Other advantages of using our white-glove services include:
Saving you time: You can relax instead of running all over town looking for different parts of your display, such as lighting and fiberglass decorations. We save you time by helping you plan, create and install the perfect Christmas display. We do all the work for you so you'll save time not having to put the display together yourself.
Enjoying advanced technology: Our displays include impressive tech, with options such as color changes, syncing the display to music and smart lighting. Using new technology improves the function of our pieces and makes your space look impressive. The sophisticated setup will also wow people.
Receiving expert insights: If you put together a display yourself, you may spend the whole time second-guessing your decisions. Did you set that up correctly? Why aren't the lights working? Does this piece go there? Our experienced team knows what to do and can address potential issues you may not even detect.
Generating new revenue streams: With a professional, polished commercial Christmas light installation, you can charge for entry. If a display looks like someone put it together haphazardly, people will be reluctant to pay. However, an attractive display where everything fits beautifully will make your lights and props the talk of the town. People may even be eager to give money for photo opportunities.
Saving you space: At most amusement parks, businesses and sports facilities, space comes at a premium. You probably lack the room for commercial Christmas decoration storage during the offseason, so sending the items to our warehouse in Pennsylvania provides the perfect storage solution. You don't have to think about the decorations again until the next year.
Where Are Our Christmas Decor Installation Services Available?
Are you interested in learning more about our white-glove services but are unsure if your business or municipality qualifies? Rileighs Outdoor Decor provides the complete package of installation services to most of Pennsylvania, New York, Maryland, and all of New Jersey and Delaware! Get in touch to see if we work in your area. We are excited to start on your Christmas decoration installation, which can save you valuable time and money.
Learn More Today!
Our Christmas decoration installation company can work with your vision for your space or develop a new concept. Whatever your needs, we want to meet them. Contact us today to request a quote and discuss the installation process. Call us at 1-877-444-8888 or submit your information for your FREE consultation! We look forward to speaking with you.