At Christmastime, families often look for unique ways to spend time together and celebrate the season. What better way to connect with them than to turn your commercial property, park, amusement park or sports facility into a winter wonderland with our custom Christmas displays? We can develop a plan to highlight your business or town's unique properties and incorporate them into custom commercial holiday displays.
About Our Custom Christmas Displays
The many pieces that go into our Christmas displays, including lighting, fiberglass Christmas decorations and custom Christmas trees, are made to be enjoyed. We can set up photo opportunities people will come to enjoy. When you offer a unique and festive environment on your property, you can capture the spirit of the Christmas season. People will line up to take part, and you can even charge them for admission.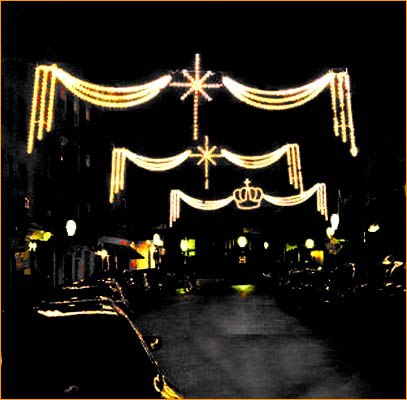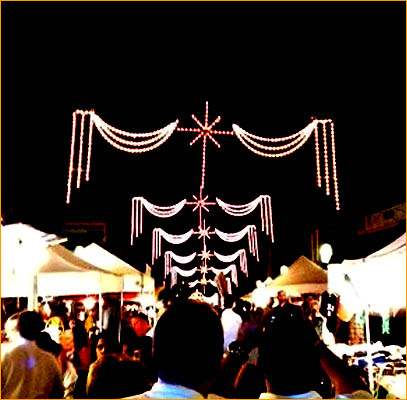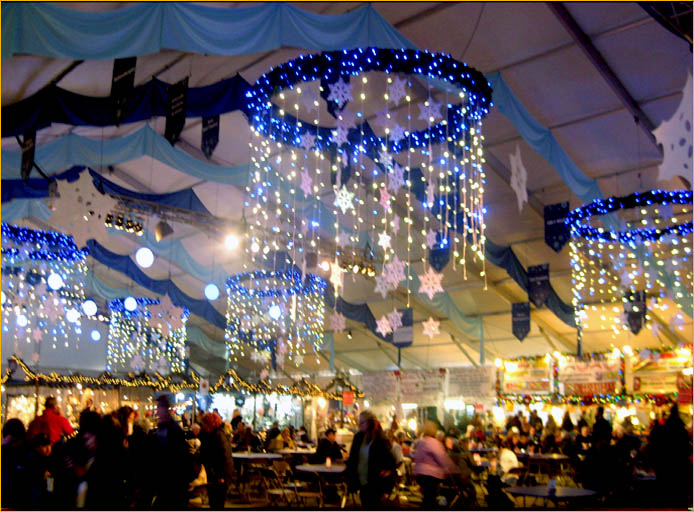 Christkindlemarkt
Bethlehem, PA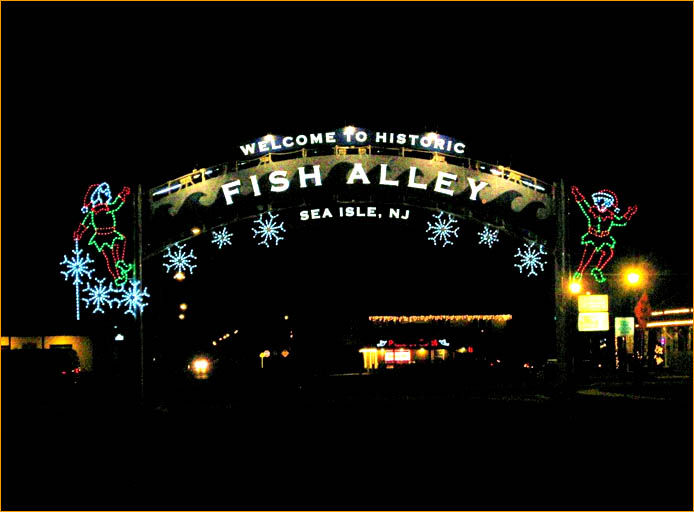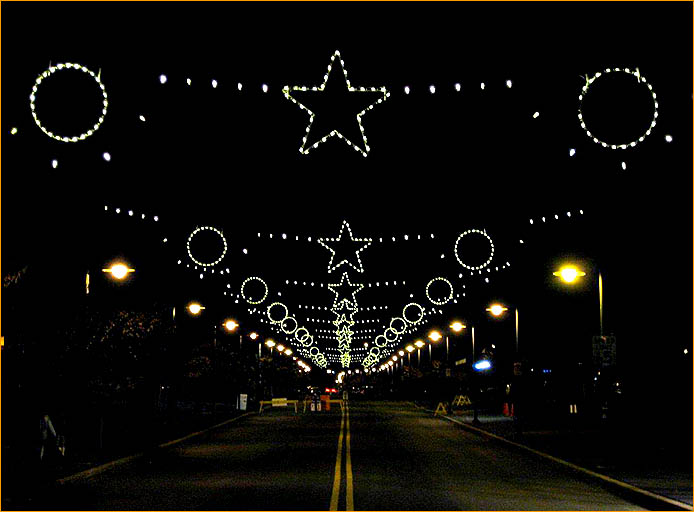 Let Us Create Your Custom Lighting Display for Christmas
With our personal touches, your displays will appear professional and approachable. People will flock from all over to see the unique custom lights, Christmas trees and fiberglass ornaments. Your space will spread Christmas cheer and also give you a chance to turn what's usually an off period for your site into a time to generate money.
Do you have a vision for your custom commercial Christmas displays, or do you need help developing ideas? We can assist you no matter where you are in the brainstorming process. We offer white-glove services in Maryland, southern New York, eastern Pennsylvania, New Jersey and Delaware, which includes:
Consultation: We come to your site, where we evaluate your goals and create a customized solution that stays within your budget.
Installation: Our in-house team offers professional turnkey installation on your preferred schedule.
Maintenance: When a light burns out or a part needs to be refurbished, our experts are there to provide maintenance and keep the display looking great.
Breakdown: After Christmas, we return to take down the entire display and load it up to return to our warehouse in Pennsylvania.
Storage: We keep the elements of your Christmas display, including mounting hardware, in our climate-controlled warehouse. Then we bring it back out when the holiday season rolls around again.
What Sets Our Custom Christmas Display Services Apart?
With 100 years behind us, Holiday Outdoor Decor is the industry leader in outdoor commercial decor. We have been assisting commercial and municipal sectors for decades and can tackle any project, no matter its size or complexity.
You can count on us to distribute high-quality holiday decor made to the highest standards. We use only trusted suppliers for our holiday decor, which is made specifically for commercial applications. The pieces are built to last and withstand the outdoor elements year after year, giving you dependable pieces you can rely on.
We incorporate technology into our displays with options for color changes, smart lighting and syncing displays to music. Ask about how we can manage your display, so you don't have to worry about anything.
Get in Touch for a Quote
Reach out to us today to start planning for the holidays. Fill out our online contact form or call one of our representatives today at 1-877-444-8888 and design a Commercial Christmas Light display!