Christmas Decorations, Banners, Flags & more!




25% off Spring & Summer Decor
Rileighs Outdoor Decor - Christmas Trees
Rileighs Outdoor Decor - NeverDim™ - Battery Powered Lighting
Holiday Outdoor Decor
Specializing in Commercial Holiday Streetscapes, LED Lighting, Christmas Trees, Hometown Heroes Banners, Halloween Fiberglass Displays, and more since 1921!
We're Not Just for Outdoor Christmas Decorations Anymore!
Our superior quality
Christmas
,
Halloween,
 and
White Glove Installati
on Services
will enhance the beauty and success of any community celebration.
Contact Holiday Outdoor Decor today to speak to one of our experienced sales professionals. Their extensive product knowledge, quality service, as well as friendly, honest and dependable support are sure to deliver more value for your money.
---
Holiday Outdoor Decor Holiday Light Shows
---
Proudly Enhancing the Beauty
and Showcasing the Pride of Our –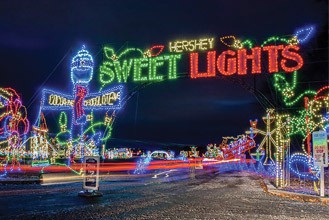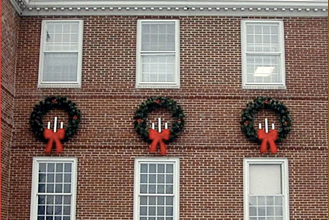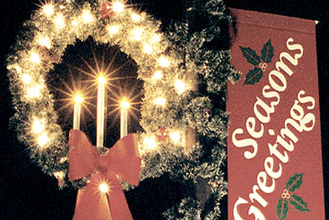 ---
WOW Your Audience –
Holiday Outdoor Decor carries only the best quality holiday and Christmas lighting displays and decorations
so our customers know they are investing in durable equipment that will serve their needs for years to come!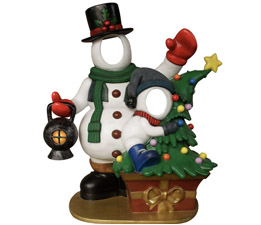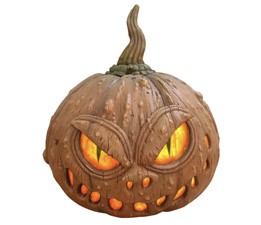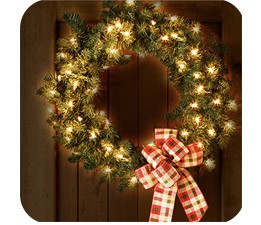 NeverDim™
Battery-powered
LED Lighting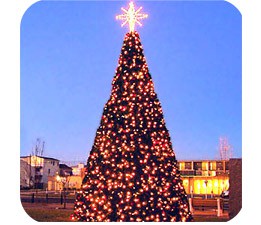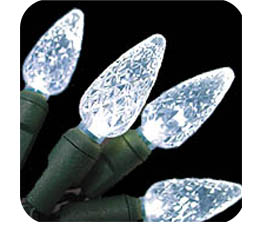 Light Bulbs, LED strings, Spools and Cording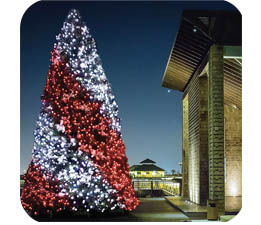 Smart Lighting
Programmable Displays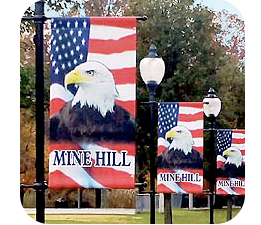 ---
---
Leaders in Commercial Outdoor Decor
We are your home for commercial holiday decorations and all the supporting services. We can help you transform any business, facility, or cityscape for Christmas, Halloween, and other special events. Let us know what you're looking for and we'll provide expert advice on the best solutions for your space, your budget, and the goals you want to achieve.
Commercial Holiday Decorations
Our commercial holiday decorations for sale include a wide variety of traditional and modern outdoor holiday decor. We distribute an incredible selection of items from the top names in the industry, ranging from impressive centerpiece displays to the details that tie everything together. If there's something special you're looking for, consult with an expert about putting together a custom banner or display designed exclusively for you.
Decoration Management
If your business, commercial property, or municipality is located in Maryland, Delaware, New Jersey, southern New York, or eastern Pennsylvania, you can have us take care of your total decorations management from start to finish. Our White Glove Service covers all of the following:
Complimentary consultations: We'll come to your location to discuss what you want to accomplish with your outdoor holiday decor. Our experts will perform a site review to identity everything we'll need to do and provide to achieve your design.
Professional installation: In-house professionals will deliver and install all your commercial outdoor Christmas decorations and other Holiday Outdoor Decor products. They'll come prepared with all the equipment and hardware necessary for the build.
Expert maintenance: We make it easy to keep your commercial holiday decorations up to date and in top condition. Our crews will clean, service, repair, and refurbish your products as a free included service with your custom package.
Takedown and transport: When it's time for your decorations to come down, we'll pack everything up and take it away for storage while working to minimize disruption to your customers, employees, visitors, and guests.
Climate-controlled storage: We store all your commercial Christmas decorations, hardware, and other themed decor items in our climate-controlled warehouse. Our teams work to ensure your investment lasts and maintains an attractive appearance.
100 Years of Excellence and Counting
With Holiday Outdoor Decor, you'll benefit from selection, value, and service from an experienced local provider – whether you're purchasing products and decor or partnering with us to manage all your needs.
Our company has over 100 years of experience in the business, and we have some of the industry's best sales and design professionals on our staff. When you partner with us, we'll use all our resources to deliver quality, attractive, and cost-effective solutions for every project, no matter how big or complex.
Commercial and Municipal Outdoor Holiday Decor
We dedicate 100% of our focus to clients in the commercial and municipal sectors. Specific industries and events we provide products and services for include:
---
We offer the best quality holiday and Christmas decorations and light displays. Their durability means you can use them for many holidays to come. Contact us today to learn more about the products and services we provide and to request a free on-site consultation.
Request a quote using the tab below or call 1-877-444-8888.