Benefits of Smart Trees
All Smart Tree's offer top of the line RGB pixel lights
Heights range from 12' - 100' depending on the tree
Sync to music
Pre-programmed shows sequenced to music
Custom animation
Set your own showtimes
STEP 1: Pick Your Tree
Heights: 12', 16' and 24'
Includes String and Pole
No foliage
RGB LED Lights
Synced to music, shows
Easy installation
14' to 50' height available
Includes Tree and Components
Panel Tree Foliage
RGB LED Lights
Sequenced pre-loaded songs
Sequences programmed to the music
Standalone animation sequences with fades and subtle cycling animations
Set show times with the on board computer
On board sound system plays the music and can be set up in no time
12' - 50'+ height available
Includes Tree and Components
Superior foliage: high-quality foliage that gives a natural tree look
Highest quality of RGB lights on the market
Highest density of lights
Easy installation!
Sequenced pre-loaded songs
Sequences programmed to the music
Standalone animation sequences with fades and subtle cycling animations
Set show times with the on board computer
On board sound system plays the music and can be set up in no time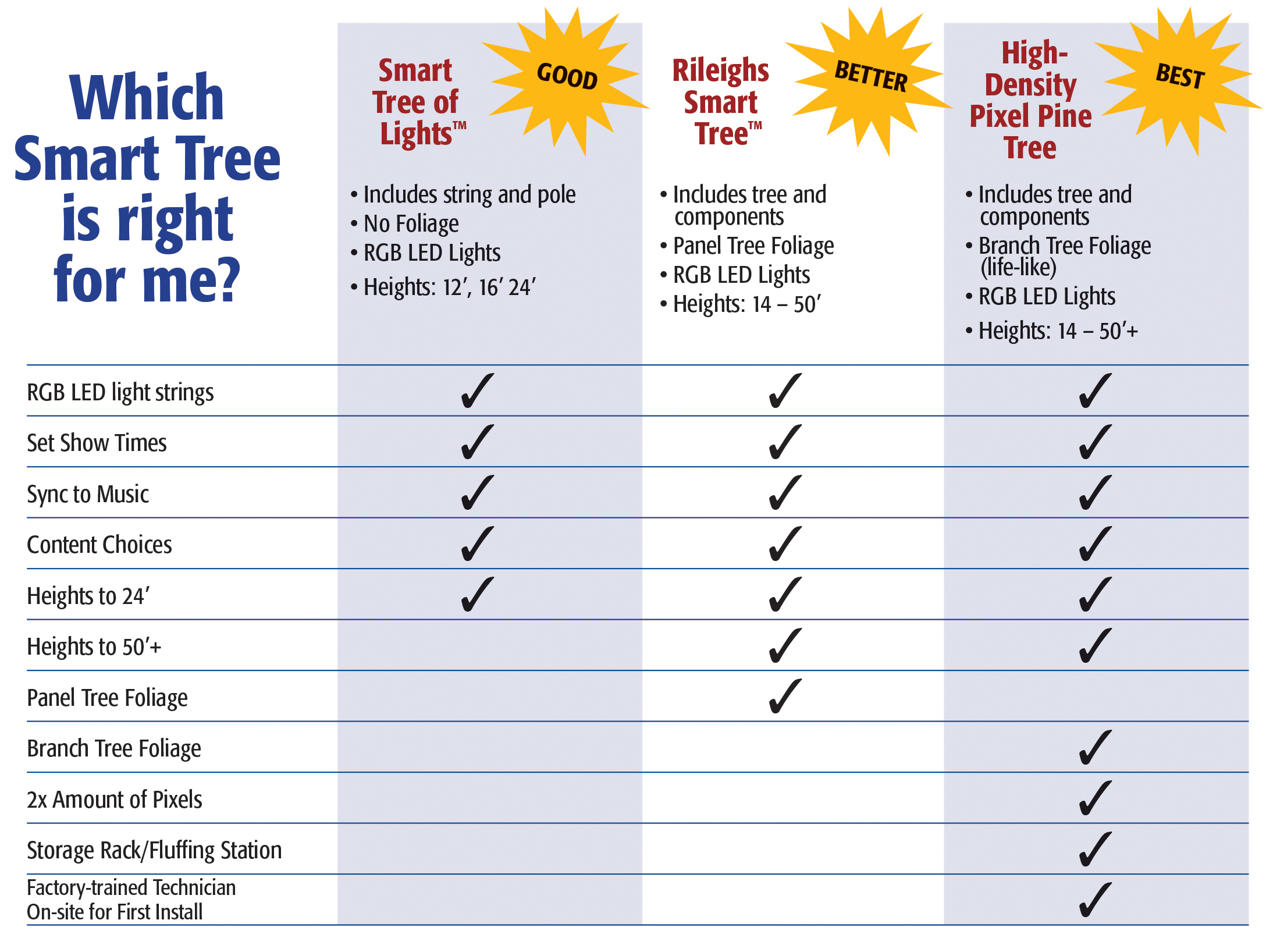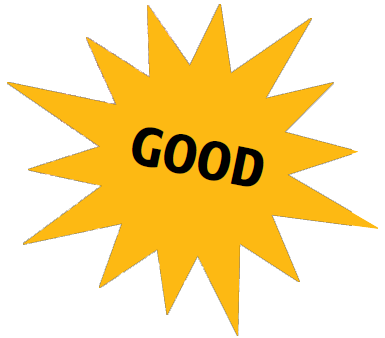 Good
Rileighs standard 9-minute show with animations and music.
We will custom make a one-of-a-kind show for you, including adding images and brand logos sync and programmed to animations and music of your choice.
Contact Us Today for a Quote
Call one of our specialists today to see which Smart Tree works best for you! Contact us today by filling out our online form or calling us at 1-877-444-888.