Outdoor Fiberglass Christmas Decorations
Interactive Commercial Christmas Displays
Enter a world of custom-made fiberglass Christmas decorations - ideal for theme parks, indoor amusements, malls, commercial establishments, outdoor gardens, landscapes, and more!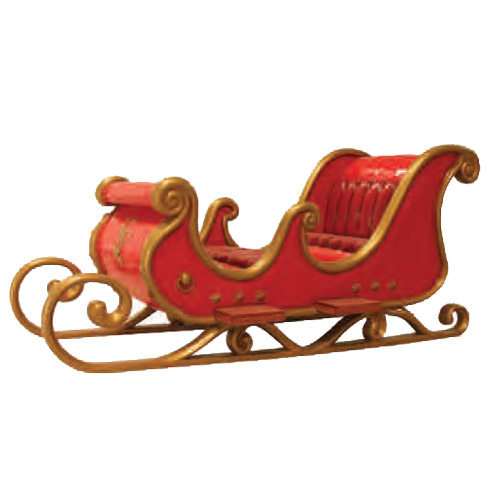 Santa's Sleigh (4 Seater) 4.5'
Product #2505-0009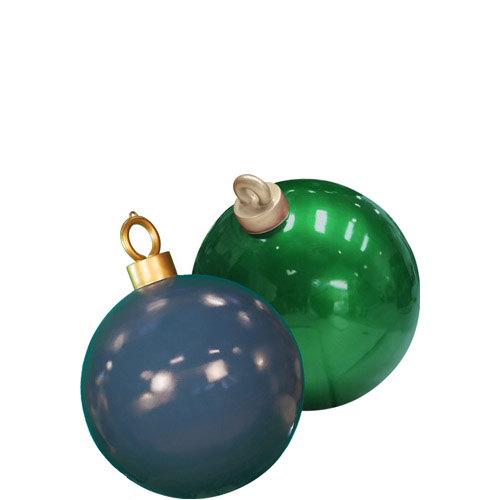 Christmas Balls 1.3'-3.9'
FO-24, 24″ Ornament
FO-36. 36″ Ornament
FO-42, 42″ Ornament
FO-84, 84″ Ornament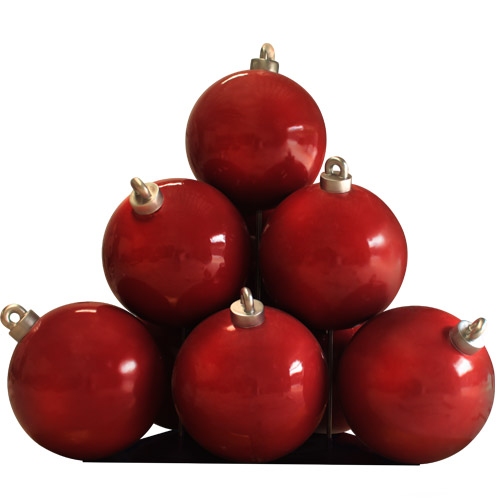 Christmas Ball Stack (10 count) 9.1'
FOS-10-24, 10 Ornament Stack, 24″ Ornaments
FOS-10-36, 10 Ornament Stack, 36″ Ornaments
FOS-10-42, 10 Ornament Stack, 42″ Ornaments
FOS-10-84, 10 Ornament Stack, 84″ Ornaments
Multi-colors available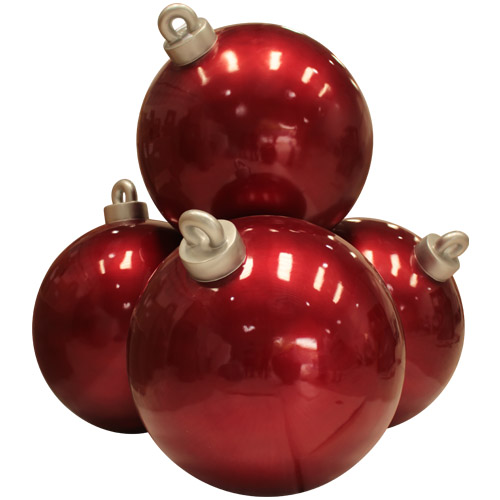 Christmas Ball Stack (4 count) 6'
FOS-4-24, 4 Ornament Stack, 24″ Ornaments
FOS-4-36, 4 Ornament Stack, 36″ Ornaments
FOS-4-42, 4 Ornament Stack, 42″ Ornaments
FOS-4-84, 4 Ornament Stack, 84″ Ornaments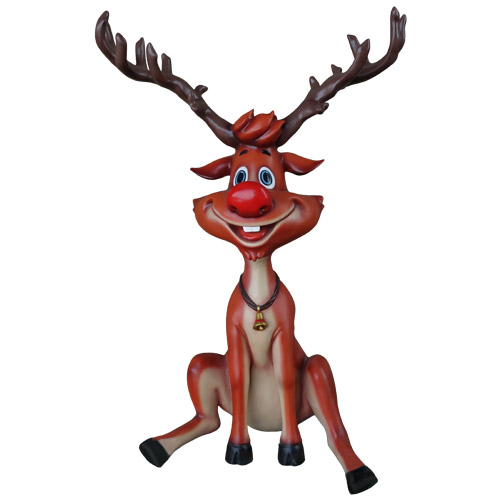 Reindeer Sitting 4.4'
Product #2505-0080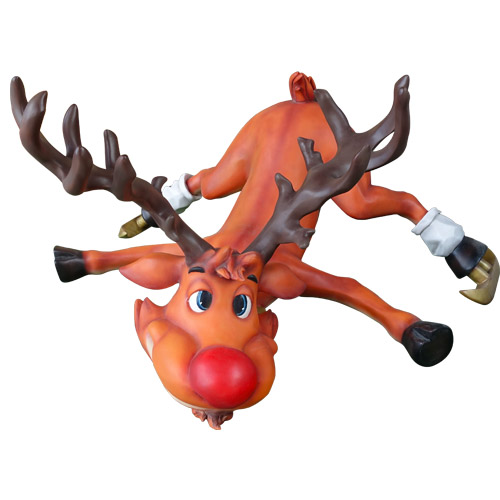 Reindeer with Ice Skates 2.3'
Product #2505-0081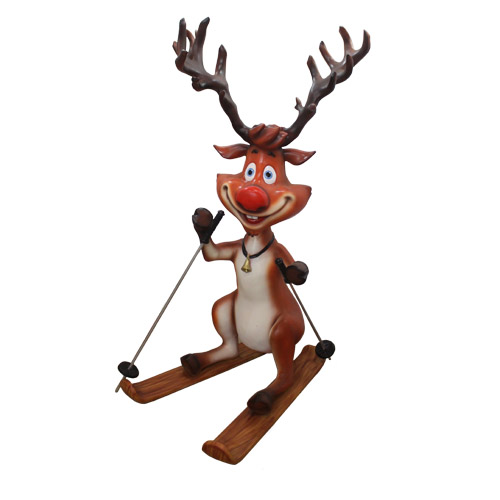 Reindeer Skiing 5'
Product #2505-0082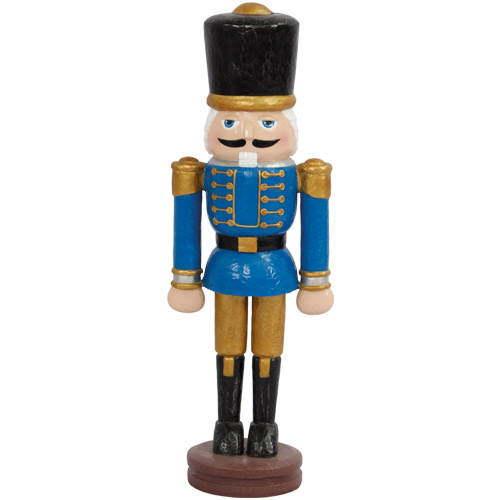 Nutcracker Wood Carved 3.2'
Product #2505-0090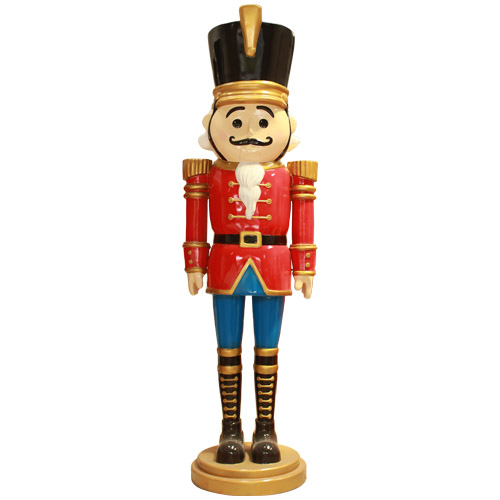 Nutcracker 9'
Product #2505-0091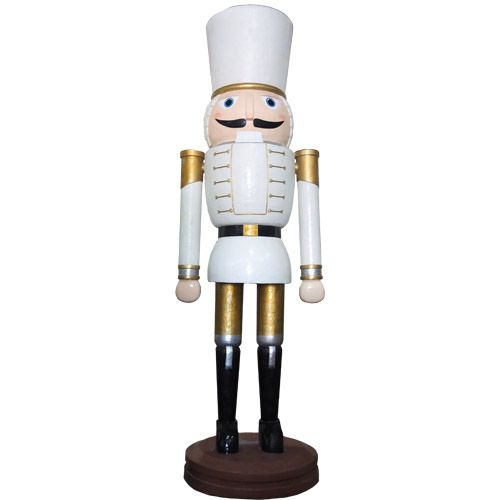 Nutcracker Wood Carved 13'
Product #2505-0092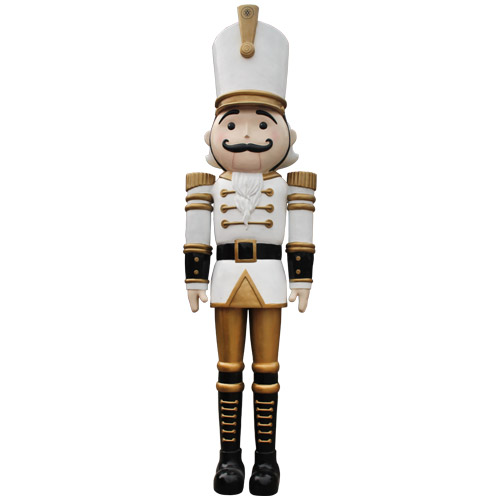 Nutcracker Lightweight 13'
Product #2505-0093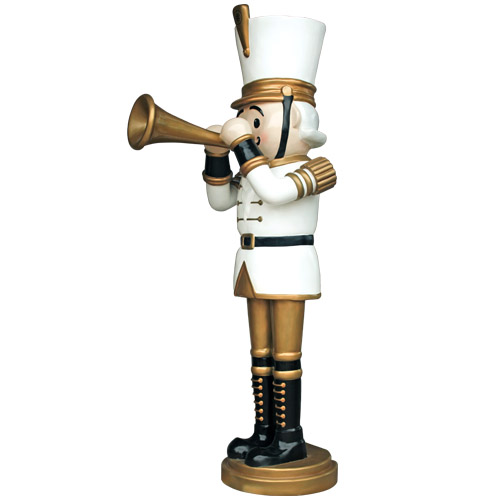 Nutcracker with Trumpet 9'
Product #2505-0094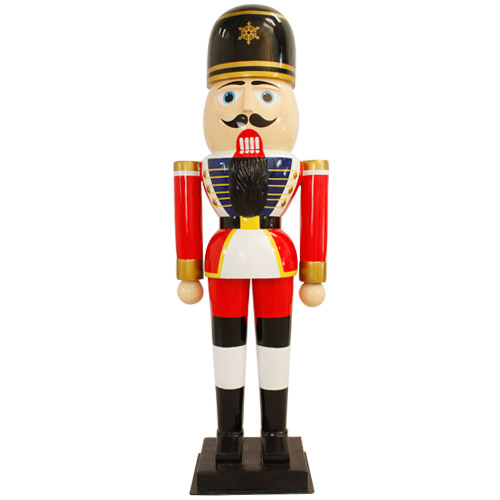 Nutcracker 7.7'
Product #2505-0095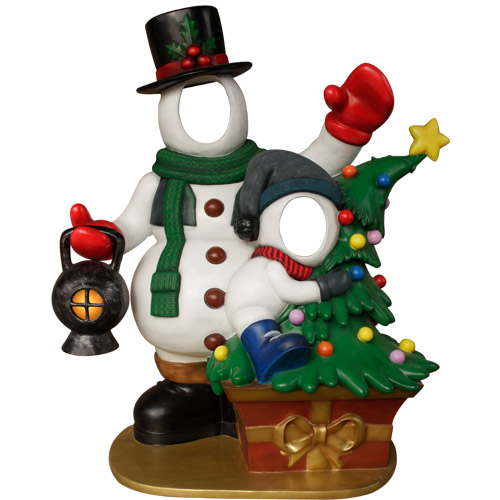 Snowman with Snow Kid Pod 6.6'
Product #2505-0107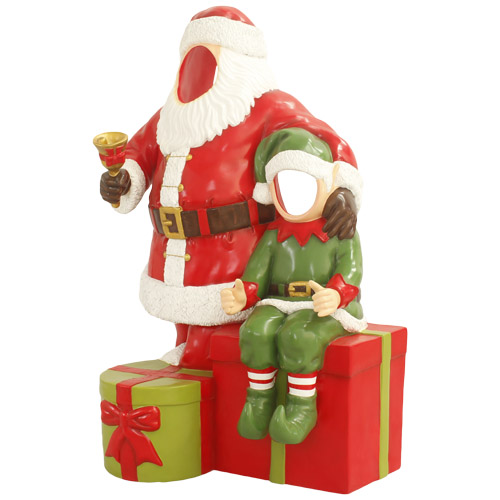 Santa with Elf Pod 6.6'
Product #2505-0111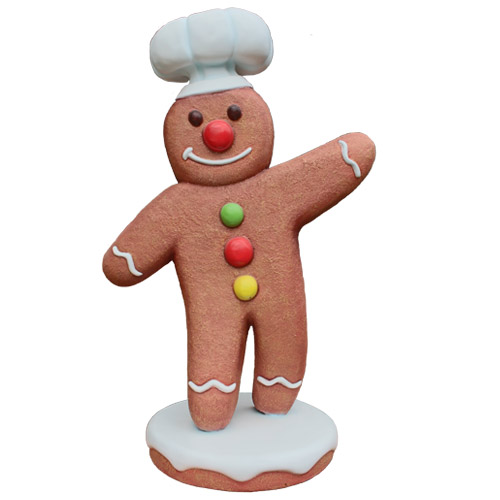 Gingerbread Man 5.2'
Product #2505-0150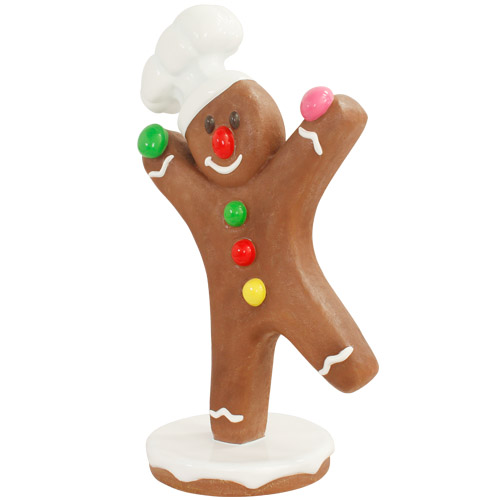 Gingerbread Man 5.6'
Product #2505-0151

Happy Holidays Gingerbread Men 16'x3'
Product #2505-0362
Snowmen Archway 14'x7.7'
Product #2505-0340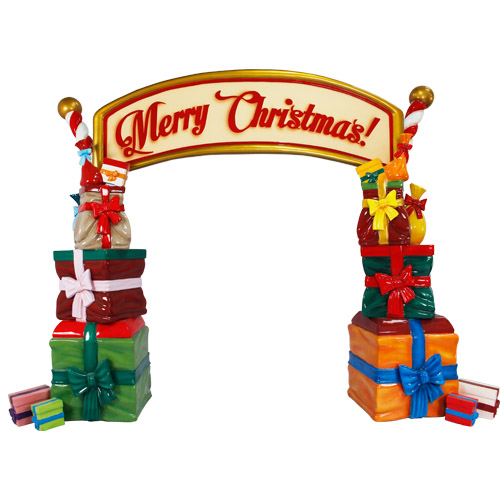 Gift Archway 12'x9.5'
Product #2505-0341
Candy Archway 14'x8.8'
Product #2505-1123
Create Your Own Christmas Display — Or Let Us Do It for You
At Holiday Outdoor Decor, we have a century's worth of experience turning parks, properties, and downtown districts into festive holiday-themed spaces where people want to be — and are willing to pay to enter. We make it easy to find the items you need to build your ideal display with an impressive catalog of items made specifically for commercial use.
Our site is home to a selection of 3D fiberglass Christmas decorations for sale at competitive prices. If your city, business, or commercial property is located in Maryland, New Jersey, southern New York, Delaware, or eastern Pennsylvania, we can provide you with even more. Our White Glove decorations services are local to the region and cover everything you need to put on the best display:
Consultation: We'll come to you and evaluate your site and goals, then we'll develop a customized solution that fits into your budget.
Installation: Our in-house teams will provide you with complete, professional turnkey installation following your preferred schedule.
Maintenance: We take care of all the maintenance necessary to keep your decor looking great, including bulb replacement and refurbishing.
Breakdown: When the holiday season is over, our expert teams come back to pack everything up for safe transport to our Pennsylvania warehouse.
Storage: All your decor and mounting hardware is safely stored away in a climate-controlled environment until it's time to come out for display once again.
Commercial Fiberglass Christmas Decorations For Sale
The giant fiberglass ornaments, fiberglass nutcrackers, and other commercial decor items we carry are made to be seen and meant to be enjoyed. You can use them to add stunning decorative accents to the property, draw the attention of passerby and create unique photo opportunities for the people who've come to enjoy the festive environment you have installed.
What Sets Our 3D Fiberglass Christmas Decorations Apart?
At Holiday Outdoor Decor, we specialize in serving the commercial and municipal sectors with premium holiday decor and superior customer service. We've been doing this since 1921, and all our customers benefit from over 100 years of continued industry experience, regardless of project size or complexity.
The holiday decor we distribute is made for commercial applications and manufactured by trusted suppliers. These attractive products are built to last, designed to withstand the elements and reliable for season after season of dependable use for the maximum return on your investment.
When your partner with us for a complete package covering installation, maintenance and storage, you'll benefit from even more. We'll take away all the pressure of managing your decor. Our team will handle everything from proper care and installation to making sure everything is functioning well and looking great.
Get a Quote Today
The next Christmas season will be here again before you know it. Get a head start today by contacting the experts at Holiday Outdoor Decor and discussing how you can take advantage of that time of year to attract more people — and more revenue — to your city or commercial location.
Use the button below to request a personalized quote for commercial fiberglass Christmas decorations and the professional services we provide. You can also get in contact with an expert over the phone by calling 1-877-444-8888.