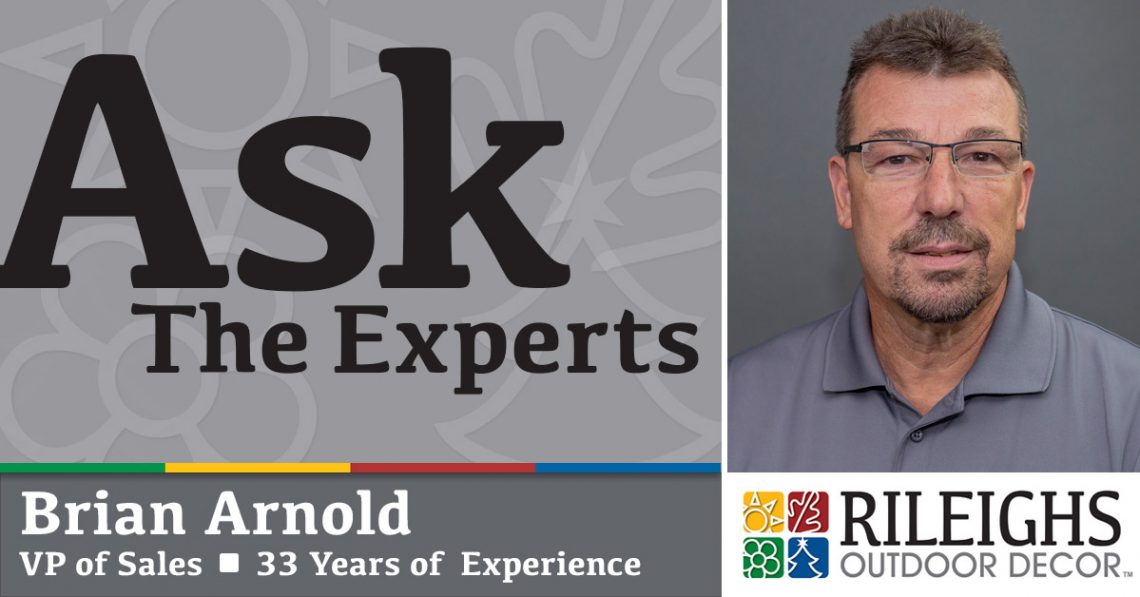 Choosing a Commercial Christmas Tree
Most of us have memorable stories of family outings to the Tree Farm or local Garden Center to pick the family Christmas tree. For dad, it was all about getting the biggest, tallest tree that could fit in the living room. For mom, it was whether or not the ornaments could hang better on a Balsam Fir versus a Douglas Fir. For my siblings and I, it was sticky hands from dragging the tree down the hill, cold fingers, and spilled hot chocolate on the back seat of our parent's new car. but when you're picking a commercial Christmas Tree to place in front of city hall or the center of downtown, you get to revisit those memories … on a whole new scale!
You have to consider the opinions of the mayor; city counsel; interested townspeople; the elder who still remembers the tall tree from 1947 and the 'old fashion' colored light bulbs that hung from it; or the millennials who don't want to cut down a tree. 
Who do you call for advice on a commercial Christmas tree? Holiday Outdoor Decor, of course!
Holiday Outdoor Decor provides lights and decorations for every type of tree to fit any size budget. For example, if you already have a live tree and your preference is to outfit it, then we simply need to know its height and the style of bulbs and decorations you wish to decorate it. Otherwise, if you're considering something other than a live tree, the first question our experts will ask you is, "What style of tree are you looking for, a Cadillac or VW beetle?" 
For your information, the starting price of a 'Cadillac' or Rileighs' Smart Tree is $12,000. Available between 16 ft. to 100 ft. heights, they are fully-programmable to the music of your choice, and sequenced to RGB lights with fades and subtle cycling animations. You can set your show times with an on-board computer and sound system. And, they're relatively simple to assemble and plug in.
However, if this is not affordable, then a Panel Tree with a 5-Season Warranty may be a better option. A benefit to using it is, it grows! Not on its own, of course. You have the option to increase your tree height in 4 ft. increments over time – to make the tree taller – providing years of enjoyment over a longer lifespan.
Another option is the Paramount Tree, which is slightly more realistic, but more expensive than the Panel Tree.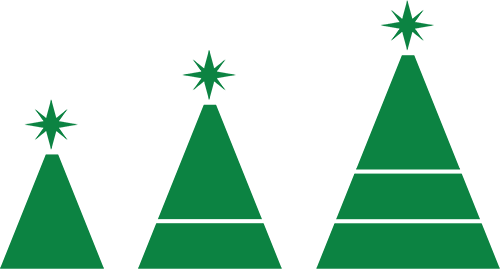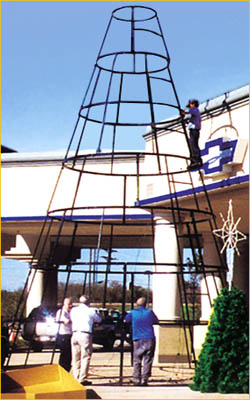 Large Panel Tree
Realistic look during day
All panels have lights
Grow your tree in 4 ft. increments
Easy to install and store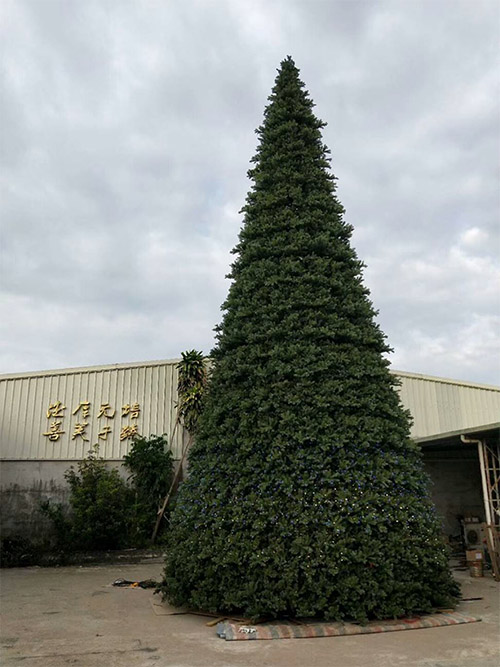 Paramount Tree
Slightly more realistic
Lights and decorations added separately
More expensive than the Panel Tree
Whichever tree you choose, our expert staff will consult you on every step of the process, including explaining what types of bulbs are available, and which ones are best for the tree of your choice. We can even help you determine the best way to get power to your tree. And lastly, we can help you set it up, take it down and store it properly through our White Glove Service program. 
We encourage you to contact us or give us a call for a FREE consultation.