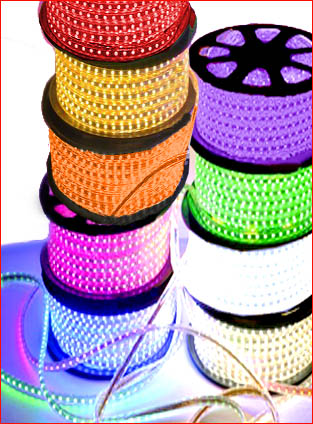 Incandescent - 120V - 13mm
Clear-150' 2 accessory packs
Colors 300' 4 accessory packs
LED - 120V - 13mm
150' 3 accessory packs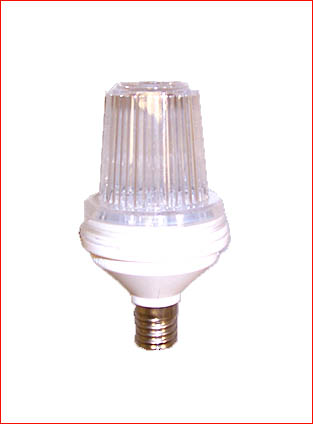 Cool White
Candelabra Base
Rope Lighting Colors Available
Warm White - Cool White - Green - Purple - Blue - Pink - Orange - Yellow - Red
Individual icicle bulbs screw into light cord sockets. Each steady burn bulb contains 7 LED diodes. Cascading Icicle bulbs contain 8 LEDS (5" length) and 16 LEDS (7" & 9" length) to create a moving effect.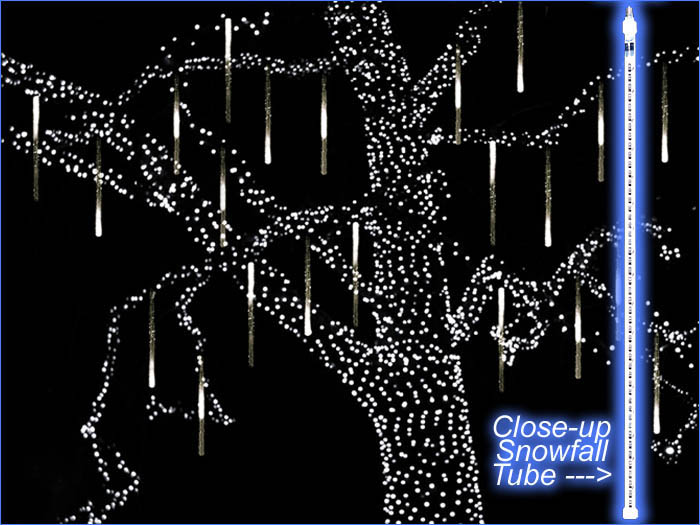 Create Snowfall Effect. No Transformers needed.
Each set contains: Five (5) 36" tubes spaced 6' a part - 16 gauge cord set with end connector
Warm White - Cool White - Blue - Red - Amber - Green
Create magic on your patio with these pastel spheres!
More magic with these pink garden orbs.