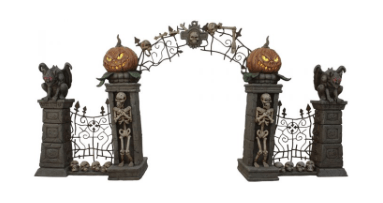 Extend your operating season and increase revenue by turning your destination into a year-round celebration for family memories and fun with holiday light shows from Holiday Outdoor Decor – all viewed from a safe driving or walking distance!
Holiday Outdoor Decor will enhance the beauty and financial success of any seasonal holiday or community celebration with custom displays and superior quality lighting products, such as our:
Sparkling giants for family portraits
Traditional Christmas Decorations –
For Christmas decorations, our Traditional Series of lighting products and displays are constructed of steel with a powder coating for added durability. For a longer-lasting, brighter and more energy efficient display, we recommend LED lights in place of incandescent bulbs. LEDs are also far more durable and safer to use than traditional incandescent light bulbs by using a semi-conductor material rather than a filament or neon gas. LED lights generate less heat as well. Products include: Pole Mount Displays; Lamp Post Displays; Panel Trees; Welcome Marquees; Ground Displays; Skyline Lighting; Building Front Displays; Bows, Ornamentation and Garlands.
Designer Series –
Our Designer Series of displays by Blachere Illumination are made of light weight aluminum, LED lights and recyclable/biodegradable materials, these modern designs sure to amaze any audience. Choose world-renowned products that deliver immersive, interactive experiences, all while doing good for the planet. 
Then, there are our Smart Lighting Displays, such as Holiday Outdoor Decor Smart Tree, fully-programmable RGB lighting, sequenced to the music of your choice, and is easy to assemble. Or, our Twinkly PRO Light System with LED mini-lights that can be conveniently controlled via an App on your smart phone.
Halloween Displays –
Holiday Outdoor Decor's line of commercial Halloween lighting and displays are perfect for enjoying the scariest time of year. Our light displays can also be used with either incandescent lighting or LED bulbs. And, our LED mini-lights can be used for draping trees and bushes as well.
Fiberglass displays can truly enhance a one-of-a-kind holiday celebration! Create grand entrances or choose from our large selection of weather-resistant Halloween fiberglass pumpkins, gravestones, skeletons … and more!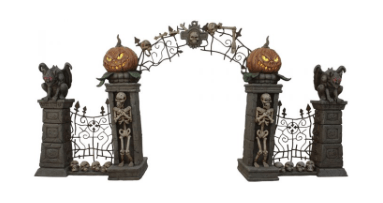 Extend your operating season and increase revenue!
Turn your destination into a year-round celebration by taking advantage of our 3-year, Lease-to-Purchase Program (call for details). Place your order and install your holiday light show now … paying it off over time! All Holiday Outdoor Decor displays come with a 5-year guarantee.
Golf courses
Amusement parks
Family farms
Water parks
Casinos
Baseball stadiums
Holiday Outdoor Decor White Glove Service – From consultation through installation and beyond!
Holiday Outdoor Decor provides the complete package of installation services to most of Pennsylvania, New York, Maryland, Indiana and all of New Jersey, Delaware, Illinois, Wisconsin and Florida!
• On-site design consultation
• Installation
• Maintenance
• Takedown
• Storage
WOW your audience with Holiday Outdoor Decor!
"WOW!" is what our customers say when they see our amazing outdoor decorations, lighting, displays, banners and more! In Business since 1921, Holiday Outdoor Decor is the specialist in the commercial outdoor decorations business. It starts with our friendly and knowledgeable staff, and the best quality products, to ensure your investment will serve the needs of your community for years to come.