Celebrating the season with scary decorations puts everyone in a festive mood. Holiday Outdoor Decor can transform your business, city center, or municipal space into a haunted Halloween display people will love. We use high-quality scene-setters, lights, and other Halloween decorations made in the U.S. We give you the holiday spirit you want throughout your location or town.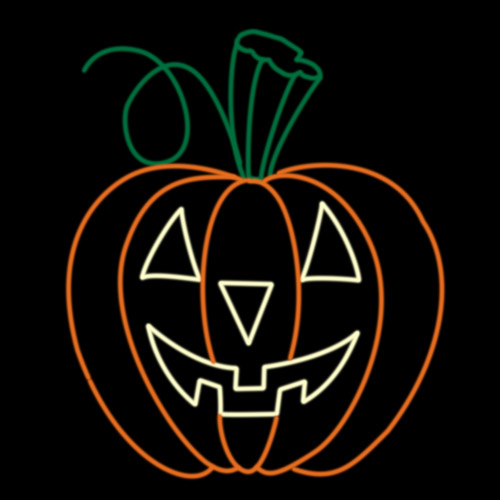 Light displays offer a colorful way to brighten your Halloween decor. Our collection of spooky display options includes haunted houses, Dracula, and animated crawling hands. Each display features a powder coating for additional sturdiness and durability.
 Our fiberglass decorations, courtesy of the Designer Series by MK Illuminating USA, include pumpkins, skeletons and spiders guaranteed to grab your guests' attention. Use them to liven up the scene at theme parks, outdoor gardens and landscapes.
Our mini light-emitting diode (LED) lights come in various types and colors, including purple and orange, to set just the right tone for your outdoor display. These bright and strong lights are great for draping on bushes or wrapping around poles.
Our Commercial Halloween Decorations
Commercial Halloween lighting and fiberglass display decorations for our scariest time of year!
All of our decorations are engineered for an unforgettable experience. We can help you transform your commercial or public space with Halloween displays that will delight passersby.
Find Halloween Decorations Great for Outdoor Use
At Holiday Outdoor Decor, we work exclusively with municipal entities and commercial businesses to add the right holiday mood to your space. We can assist you with commercial Halloween displays for:
Sports facilities.
Downtown districts.
Commercial or public parks.
Individual properties.
Do you already have a design in mind for your Halloween decorations, or do you need some assistance developing your vision? We can help shape your exterior space to meet your needs, no matter where you are in the process. Our experts can suggest products and layouts based on what your property looks like.
We can also provide help with your other unique needs, including installing, maintaining, and tearing down your decorations after the holiday. Our experienced, skilled team uses the latest technology to create custom design solutions for our customers. We can also store your Halloween decor.
Benefits of Working With Holiday Outdoor Decor
We are the leaders in commercial outdoor decor and can get everything you need for an outstanding experience — we will wow your audience with our decorations. We offer:
Smart lighting.
Lights and/or displays synced to music.
Color changes.
When you work with us, you get all the newest technology and outstanding white-glove service available in eastern Pennsylvania, Maryland, Delaware, New Jersey and southern New York. From consultation through installation and beyond, we give you personal attention every step of the way.
Contact Our Halloween Decorations Experts Today
The experienced team at Holiday Outdoor Decor wants to learn more about your project. Let us help you determine the best way to use our commercial Halloween displays. We can also show you our lineup of high-quality products and discuss all the benefits of working together.
Contact us online to reach out or give us a call at 1-877-444-8888.