Halloween Fiberglass Displays
Halloween Fiberglass Displays
Our most recent addition to our line-up is our custom-made Halloween Fiberglass Displays. A part of the Designer Series by MK Illuminating,  fiberglass decorations are ideal for theme parks, indoor amusements, malls, commercial establishments, outdoor gardens, landscapes, and more!

You can buy the big fiberglass pumpkins, scarecrows and witches available on our site to help your guests enjoy the holiday season. Our fiberglass decorations make the perfect photo props for Halloween, and your visitors will love snapping photos with them. Put these decorations around your property as accents or use them as the main attractions at your park.
Pre-order Halloween fiberglass products for 2023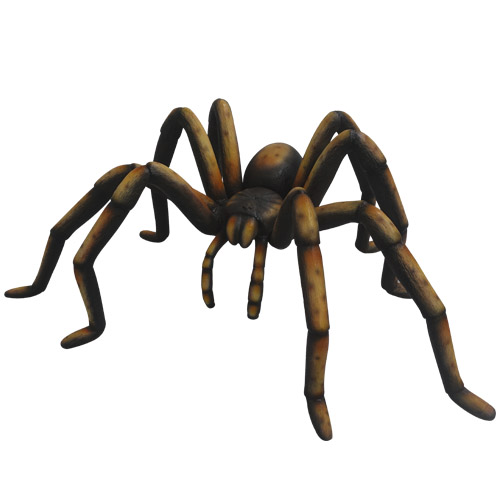 Black Recluse Spider 5.6'x2.1'
Product #2505-6240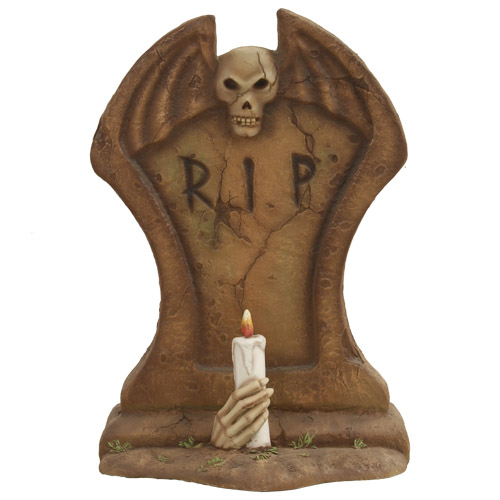 Gravestone 1 Candle 3.3'
Product #2505-6250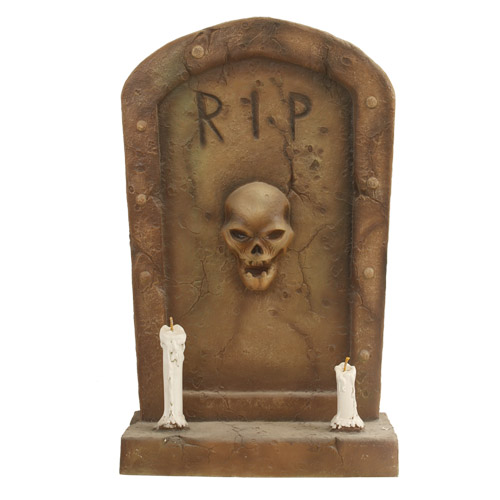 Gravestone 2 Candle 4'
Product #2505-6251
Skeleton Hello 12.5'
Product #2505-6260
Headless Skeleton 4.6'
Product #2505-6262
Horror Tree 8.7'
Product #2505-6280
Igor with Carnivore Plant 5.4'
Product #2505-6282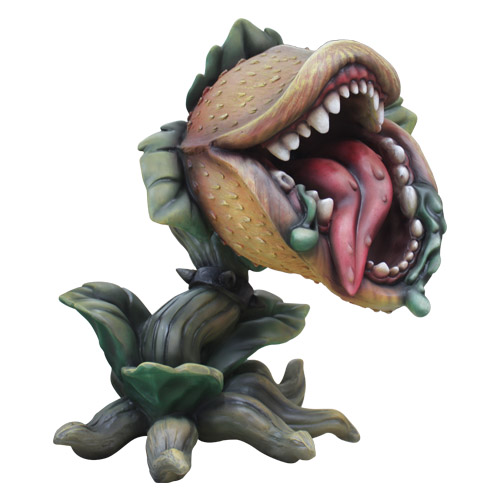 Carnivore Plant 2.1'
Product #2505-6282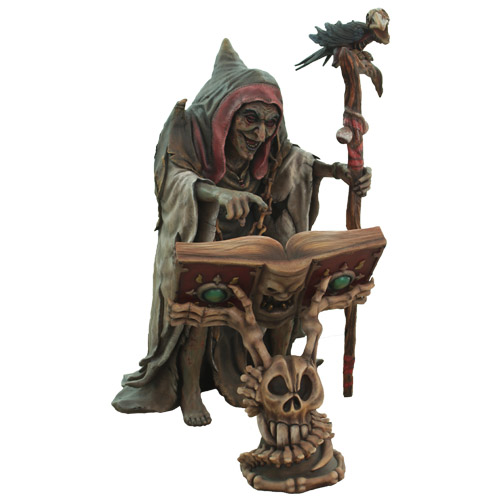 Witch with Book 5.6'
Product #2505-6283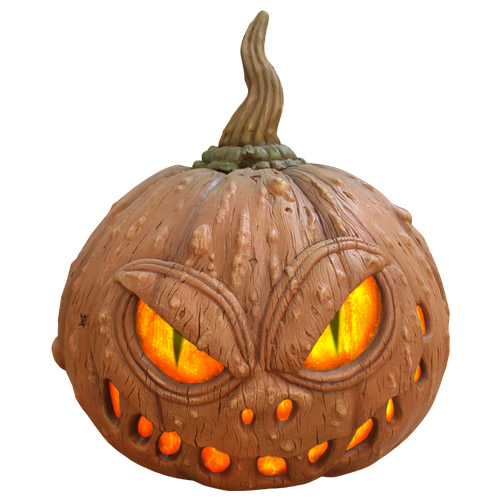 Monster Pumpkin with Light 2.3'
Product #2505-6287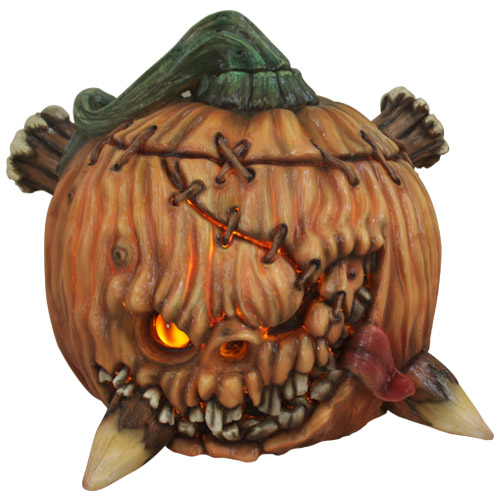 Evil Pumpkin with Light 1.6'
Product #2505-6288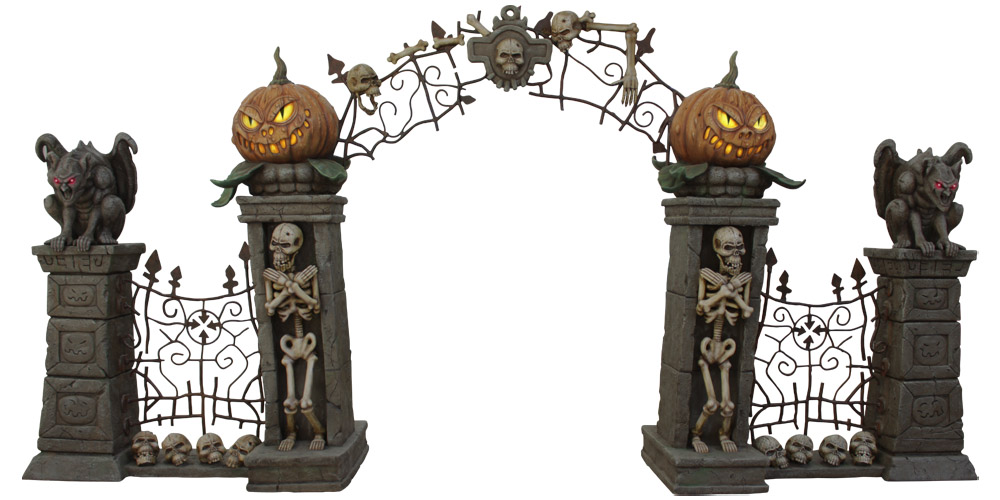 Horror Gate 19'x9.2'
Product #2505-6281
Create Halloween Fiberglass Displays
The change of seasons often signals an upcoming offseason for many businesses, parks and other spaces. Your amusement park may shut down, or your public park may see fewer visitors as the temperatures cool. However, you can still find ways to make money and attract people to your site when you use fiberglass Halloween decorations to dress up your space. From pumpkins to carnivore plants and gravestones, we have the spooky decor you need. Create a whole new world to scare up additional revenue with our Halloween fiberglass decorations.
Every item in our inventory is made for commercial use. Best of all, when you work with Holiday Outdoor Decor, we take care of everything from start to finish with our white-glove services available in Delaware, Maryland, Florida, eastern Pennsylvania, New Jersey and southern New York. It includes:
Consultation: We travel to your location, look over your site, evaluate your goals and determine how to work within your budget with a customized solution. Our in-house teams offer professional turnkey installation, working around your schedule.
Installation: We provide professional turnkey installation, working around your schedule.
Maintenance: We keep your display looking great throughout its installation, attending to any refurbishing needs.
Breakdown: We handle cleanup when the holiday season ends, returning to pack up everything and transport it to our Pennsylvania warehouse.
Storage: Our climate-controlled warehouse keeps your mounting hardware and decor safe until next Halloween.
What Makes Our Fiberglass Halloween Displays Unique?
We are the leaders in commercial outdoor decor. We have decorations that will wow your audience and keep them coming back every season. Plus, we only stock high-quality products. Our decor is made in the U.S. and meets the best standards in the industry. In addition to fiberglass decorations and Halloween pumpkins.
When you buy from us, you also get a partner to help you manage your decor. We take care of all your needs, allowing you to focus on visitor relations and making the experience at your park, property or sports facility something to remember.
Contact Us Today to Request a Quote
Prepare for Halloween ahead of time by consulting with us about our fiberglass decorations and developing a plan for next season. We can help you draw more people to your property during Halloween and make more money from those visitors. Get in touch by filling out our contact form or calling one of our experts at 1-877-444-8888.