Rileighs' Smart TreeTM
Intelligent Lighting Displays
Includes Tree and Components
Panel Tree Foliage
RGB LED lights
Heights: 14' - 50'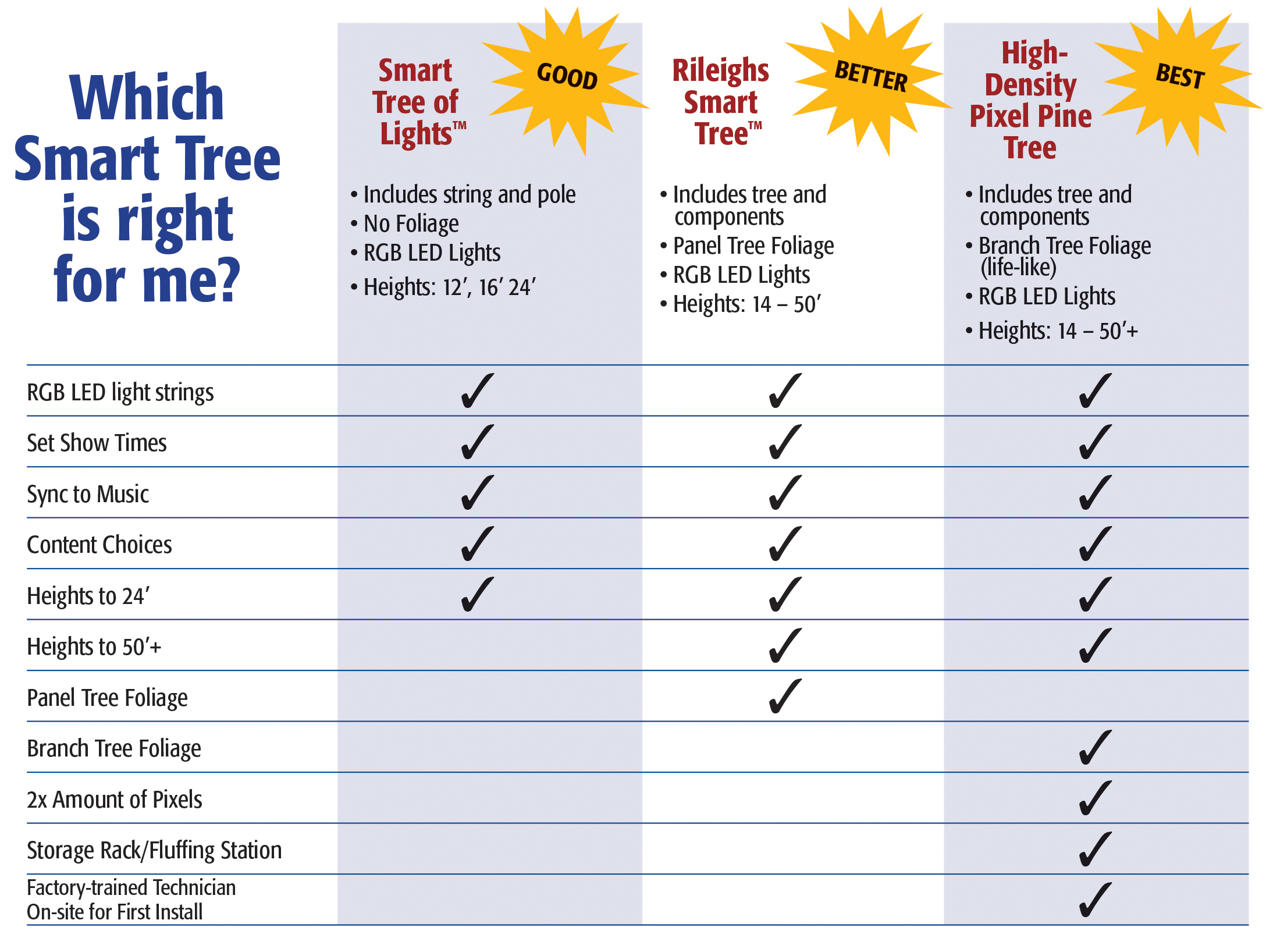 Why is the Rileighs Smart Tree Better?
Our Better Tree includes Smart components and a Panel Tree. Strings are more dense than the Plug N Play for creating moving scenes and animations
If you're convinced and have chosen this as your tree, it's now time to:
Choose Your Content
Visit our Smart Content Packages page to view the options available.